Our readers write from Florida
(Editor's note: Many thanks to Rosalind Shell, Instructor, ESOL, at the Winter Park Campus of Orange Technical College in Florida for sending these stories.)
Leaving my life behind
by Maria Nunez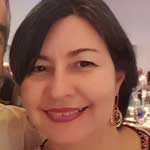 My life began again on July 2016. My husband and I had to make the hardest decision of our lives, leave our country, Venezuela--leave behind 50 years of my life, my house, my job, and my friends. And the worst part was leaving my family.
It is very hard to start again in another city, another culture, another language, and another job. No friends or family to share your fears with.
It was a difficult decision to leave everything, start from scratch, sell arepas, sweets, and do whatever it takes to survive. Confront xenophobia, rejection, forget your title, and sell the best empanadas in the world. It is hard talking to your family through a phone and not being able to hug them.
However, I give thanks to God for all his blessings. I know that if he brought us here, it was for some reason. I know the reason. We wanted to give our son the opportunity to have a better future than he could have if we had stayed in our country.
We are learning to start over, and we will build strength to move forward in this new life.
My brave story
by Sandra Jean - Haiti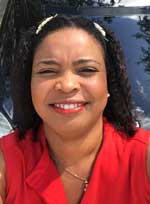 On January 12, 2010, it happened during an earthquake. I was at work when the national palace was destroyed. There were ten protocol agents locked in a room, including myself. We did not really know what it was or what was happening. There was panic. Instantaneously, it was black.
We were crying for help and no one came. Of course, a part of the room was destroyed, and the exit doors were blocked. We heard screams and other noises that could not be defined. We continued crying for help because it was terrifying to stay locked inside a room with ten people for many hours.
Seeing that no one was coming to our rescue, I proposed a plan for us. There was a window in the restroom. I suggested that we break the window with the sink's pedestal. We took the pedestal part of the sink and used it to break the window, but it was hard to do. Finally, we broke the window and then we went out the window one by one. I was the last one to get out and had to step up on the top of the broken sink to get myself up to the window because I had no one inside to help me.
To this day, I am very proud that my idea to get us out of the building worked and got us to safety.
My weather experience
by Sandra Garcia - Venezuela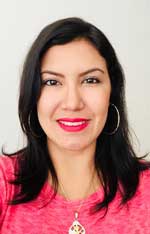 When Hurricane Irma happened, I had been living in Orlando, Florida, for one month. And it was the first time that I had experienced a hurricane, so I felt so afraid.
When we heard the hurricane warning, my husband and I acted quickly and put tape on the glass windows because some friends told us that the glass windows would be safer and wouldn't break. Then we went to the grocery store and bought canned food, water, lanterns, and more. But there was no water left in the store, so we had to go to another store.
We were so nervous listening to the hurricane because the breaking news was horrible and alarming. Finally, we decided go to the shelter in Kissimmee because we weren't sure and didn't feel safe in the house.
When the hurricane was over, we returned home and saw the yard covered with a lot of fallen trees, but fortunately, our house didn't have any damage.
In conclusion, I don't want to experience this again. It was so scary and I think that I will be better prepared next time because I didn't have an emergency plan. We made decisions without being prepared, but now I have learned so much about hurricanes.
My recipe for happiness
by Sandra Garcia - Venezuela
My recipe for happiness is to live each day knowing that life isn`t perfect, join with the spiritual. For example, I feel so good when I go to church because it gives me forces and positivism to overcome adversities. Although I know that not all people like to go to the church, I think that we all need God or something similar in whom we believe and keep our hope and faith. What does it mean to me? It means that it's a way to feed my soul.
I think that the recipe for happiness can change in the course of our lives, depending on our adversities.
In the end, life is a short time. For me, the best recipe is to wake up with hope and a smile, giving love, and helping no matter if things aren`t very good. Have a grateful heart.
Finally, to love, laugh, and share with the people who I love is my recipe for happiness.
A recipe for happiness
by Aleksandra Zaki - Greece
Some people usually ask, "What is a recipe for happiness?" In my opinion, a recipe for happiness is to live, love, and laugh.
The meaning of life for me is very simple, just do all the things you like to do. And on your way to doing these things, without hurting anyone, respect the rules and the personal space of other people.
Just think about taking a trip to visit a country by yourself and enjoy the view and customs of the country.
My other point of view for happiness is love. Love has many meanings, but the most important one for me is to love all people like God does. God loves us and we should love all people. Love means also helping people and helping them to achieve their goals and dreams because you love them.
Finally, in my opinion, laughing is always being happy and just smiling, even when you have a lot of problems in your life or on your job. You should always smile and feel positive to try to solve your problems. Don't forget that you shouldn't let the world change your smile, but let your smile change the world.
My brave story
by Anna Braun - Russia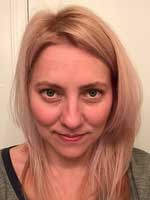 I am an adult pupil. Every Friday, I go home from school and see one picture. Fantasize that! There is a small church, and in front of the church, a special stand. It includes a name of the church and an announcement, which is collected from different letters. There is a person who stands on a ladder and changes the letters. This person does not have magical abilities and he or she does not have a specific profession. He or she is not a famous and sociable superhero, whom we see in the cinema. This person just does the humble labor, such as the modification of announcements letter by letter and constantly tries to avoid mistakes day by day.
I am a person who studies. The studying of a foreign language is hard work. Picture this! I open an unexplored world for myself and find new ways for understanding rules, as treasure hunters explore unknown places and avoid traps. I fight with doubts, collect failures, make mistakes, and try to correct them. I kick myself and say to myself that I should have done it better, or I could have done it better. I get knowledge; I string the knowledge parts one by one and build a whole picture of understanding the language as carefully, interestedly, and patiently as a kid builds a pyramid of cubes for understanding the world or things in it. I get an experience and collect it bit by bit because learning a new language is not an abstract thing, and it is not just a rule book - it is people, their traditions, and their lives.
I am a student. I learn rules, I read books, and I watch movies in a foreign language; and I meet people, talk to them and get some different advice on learning the language. Imagine that! I am the person who boldly steps up on a ladder and patiently changes letter after letter, and as a result, receives a new announcement. I am not a superhero because I am afraid to open the whole world of language, and once, lose the magic - these are unknown areas of the language for research. I fear. I fall. I get up. I keep going. Despite everything, I keep going, and this is my "brave story."
Our readers write from Los Angeles, California
Editor's note: Mrs. Dali Shukakidze sent us the following note along with her story. "I'm from Tbilisi, Republic of Georgia (which is in Europe, not the US state). I was in Joyce Mancini's level 6 class at the Evans Community Adult School.
A special gift
by Dali Shukakidze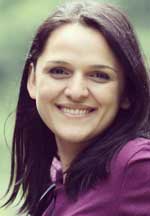 In August, my cousin, Elene, had a birthday. She hadn't visited Georgia for several years and I knew that she missed her friends and relatives very much. So, I asked a friend in Tbilisi to collect short notes from my cousin's friends and relatives. In those notes they wrote how much they loved her and why. Some of them wrote stories of their beautiful memories which they experienced with her. Their messages were special and touching. Another friend of mine, traveling from Georgia to Los Angeles, brought them here. I gathered them in a lovely jar decorated with small flowers. Elene had no clue that a gift was waiting for her. On her birthday, I gave the jar to her. As she read the messages, she started crying. She loved the gift! From those notes, she got small pieces of enormous love from those people who she loved and missed.